Filipino Book Feature: Ang Mga Lambing ni Lolo Ding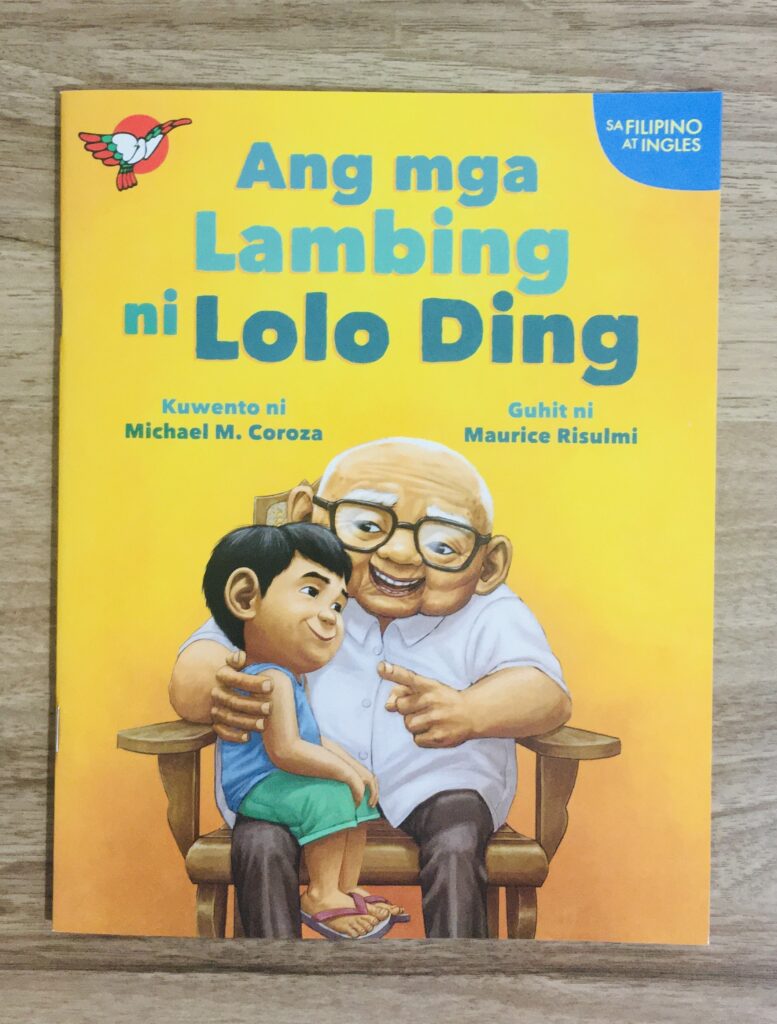 Ano ang lambing? In English, it is translated as tenderness, but it goes deeper than that in Filipino. Lambing simply can not be translated simply as tenderness. You'll see its simplicity yet immeasurable acts in this Filipino book.
In this Adarna House book, Ang Mga Lambing ni Lolo Ding shows a strong relationship between grandfather and grandson. In the grandson's everyday activity, the lolo (grandfather) is always present. Lolo Ding is there right when the grandson wakes up. Nuggets of wisdom are always willingly shared in everyday life. Whether they are together in the backyard taking care of their plants, or when they are at the breakfast table, Lolo Ding will always have reminders for his grandson. The whole book revolves around their strong bond as grandfather and grandson and shows what lambing really is.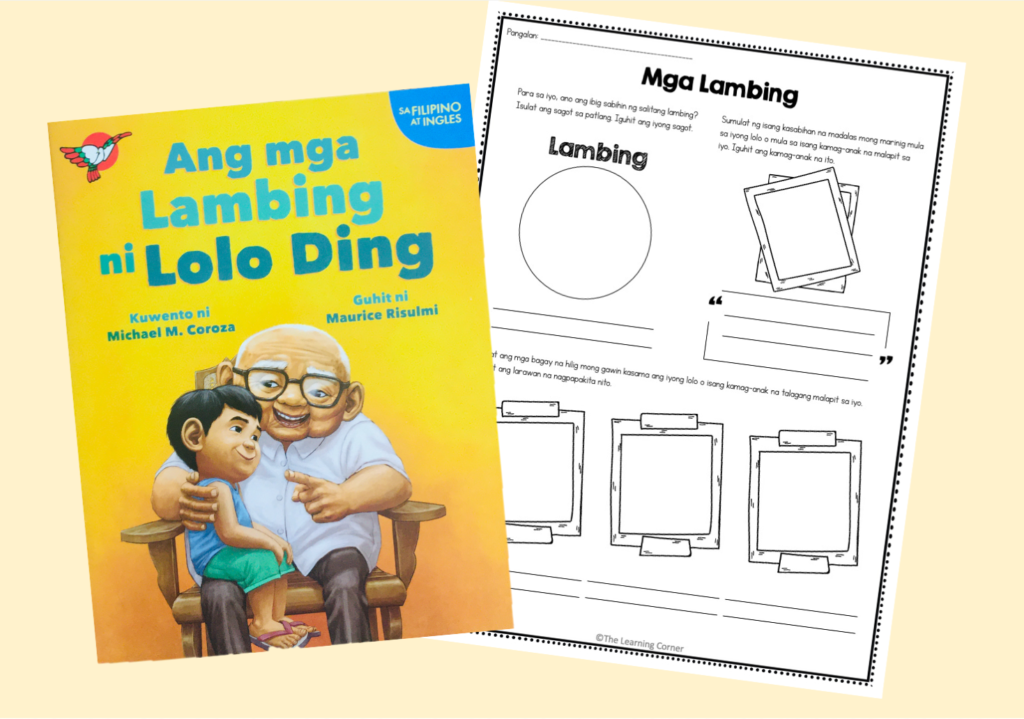 Inspired by this Filipino book, I made this worksheet in order for children to realize that the things adults do or remind them to do are just signs of love and care that they show through reminders. Grand gestures are great, but they need to see that sometimes, it is the simple things that really matter.
This Filipino worksheet is a response to Ang Mga Lambing ni Lolo Ding which shows examples of lambing in a child's day-to-day life. Through these examples, your students will be asked to define what lambing is and give examples of such actions. The book is a great anchor as to what the word lambing really means.
If you don't have a copy of the book, you can use it on its own. Best thing to do is to give examples of actions that show lambing.
To have a copy of this great Filipino book, you may check it on the Adarna House website.