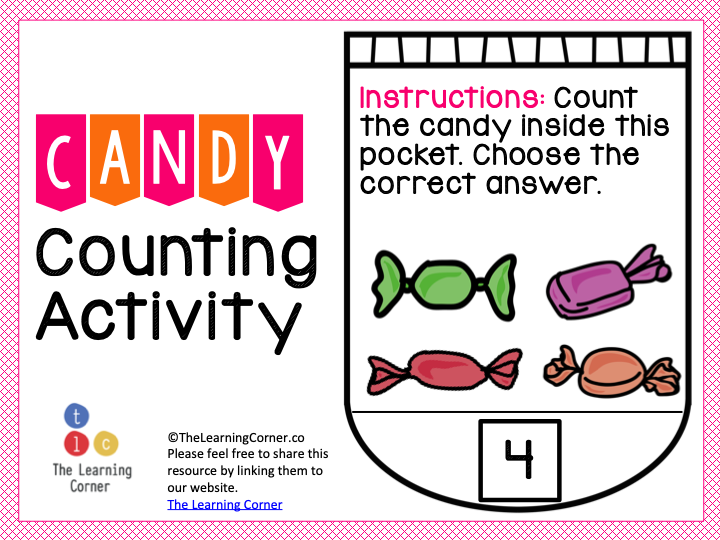 Add these colorful candies to practice your child's counting. This will help practice one-to-one correspondence when counting to 20. Have your child say the numbers out loud while counting. Drag the number and drop on the answer box.
This is a drag and drop activity using Google Slides and can be used on a laptop, computer, or an iPad.
How to use Candy Counting Activity in Google Slides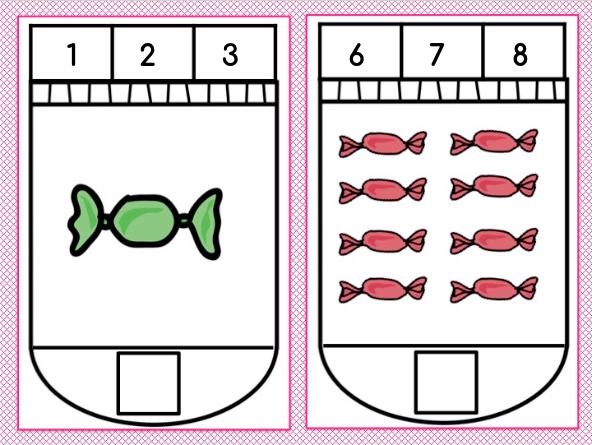 You should sign in to you Google account so you can make a copy of the file for yourself. Make sure you are on edit mode when you're using it so you can move the lollipops.
If you want to use this in Google Classroom for your class, you should save a copy in your own Google Drive and assign it to your class. Choose the option "Make a copy for each student".
How to use Candy Counting Activity as a clip card
Once you open the file, you'll notice that there are two questions on one page. This makes it easy for you to convert this into a non-screen time activity.
Open the file on Google Slides
Click on File > Download > Choose PDF
Print and laminate
Place the cards as a center with clothespin (Good practice for your child's fine motor skill!)