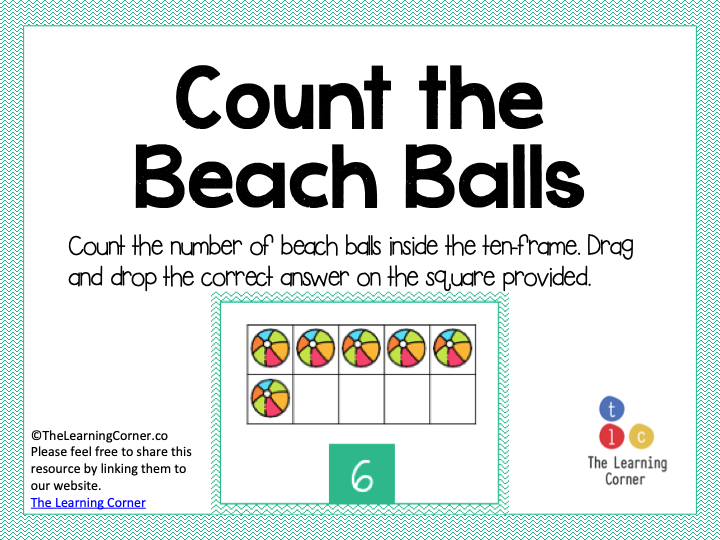 Missing the beach? Have a go with our Count the Balls activity. This counting activity uses a ten-frame mat to help your kid easily identify numbers on a ten-frame.
This is a simple counting to twenty activity. To use this, your kid should count the number of beach balls on each mat. Once they count out the beachballs drag and drop the number on the box.
How to use Count the Beach balls activity as a task card
To lessen your kid's screen time, you may opt to download this file and just convert it to a task card.
These are the materials you need:
dry erase marker
board paper
laminating machine
scissors
Here's what you need to do:
Open the file using Google Slides.
Click on File>Download>Choose PDF.
Print the file.
Cut the boxes so that you have four questions on each page.
Laminate each card.
Set up as a learning center so students can write on each card.
How to use Count the Beach Balls Activity on Google Slides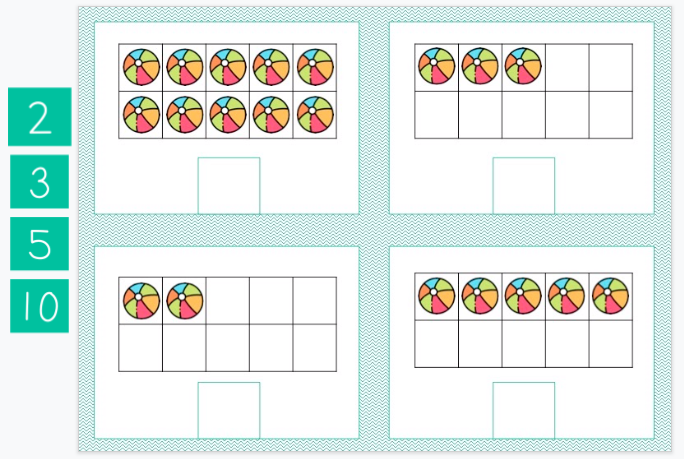 If you're going paperless and would love to use this on an iPad, laptop, or computer, make sure you are logged in to a Google account. Make a copy of the file for yourself. Stay on edit mode so you can move or drag and drop the numbers on each box for answers.
If you're planning to use this in your Google Classroom, you should save a copy in your own Google Drive. Then, assign it to your class. Make sure to choose the option "Make a copy for each student"
For more counting activity, check out Candy Counting Activity and Lollipop Counting Activity.